The Free CCNA Workbook Stub Lab is our exclusive Free Lab access resource. The labs provided in our workbooks are built upon the Free CCNA Workbook GNS3 topology which is a replicated virtual topology of the real CCNA lab we use called the Stub Lab.
Free CCNA Workbook has now made this lab available for individuals to use for free. The concept is quite simple actually. You visit the Stub Lab Schedule Portal, register and confirm your email address than login and reserve your lab time.
When the time comes you log into the Stub Lab via telnet by connecting to stublab.freeccnaworkbook.com on port(s) 2001 – 2008 whereas ports 2001 through 2005 represent R1 to R5 and telnet ports 2006 through 2008 represent SW1, SW2 and SW3.
When studying for CCNA Lab' found in the workbooks we offer, you can reserve lab time on the Stub Lab and use the Stub Lab instead of GNS3 to study with. You'll be able to copy and paste the initial configs right into the Stub Lab devices without a problem.
So to get started first you must register at the Stub Lab Schedule Portal by clicking the "Click here to Register" link at the sign on page.
After which you'll be presented like a screen that looks like this;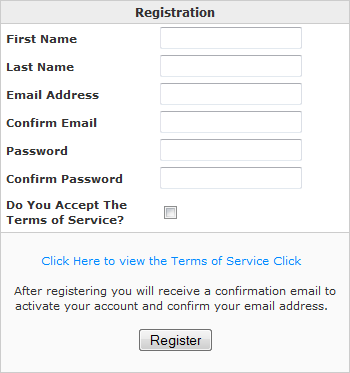 You must fill out your Name, email address and choose a password. Please note that only alpha-numeric passwords will be accepted.
After you submit your information by clicking "Register" you will receive a confirmation email with a link to activate your account. Once the account is activated you can then log into the Stub Lab Schedule Portal.
After you log in you will be presented with the Stub Lab Schedule Portal home page which shows Announcements and Lab Status. Prior to scheduling a lab session it is recommended that you set your Timezone on the "My Settings" page.

Once you have set the timezone on your account you can then reserve lab time by clicking on the the "Lab Schedule" link found in the top navigation bar located under your name than you will be taken to the Lab Schedule Matrix which will look something like this;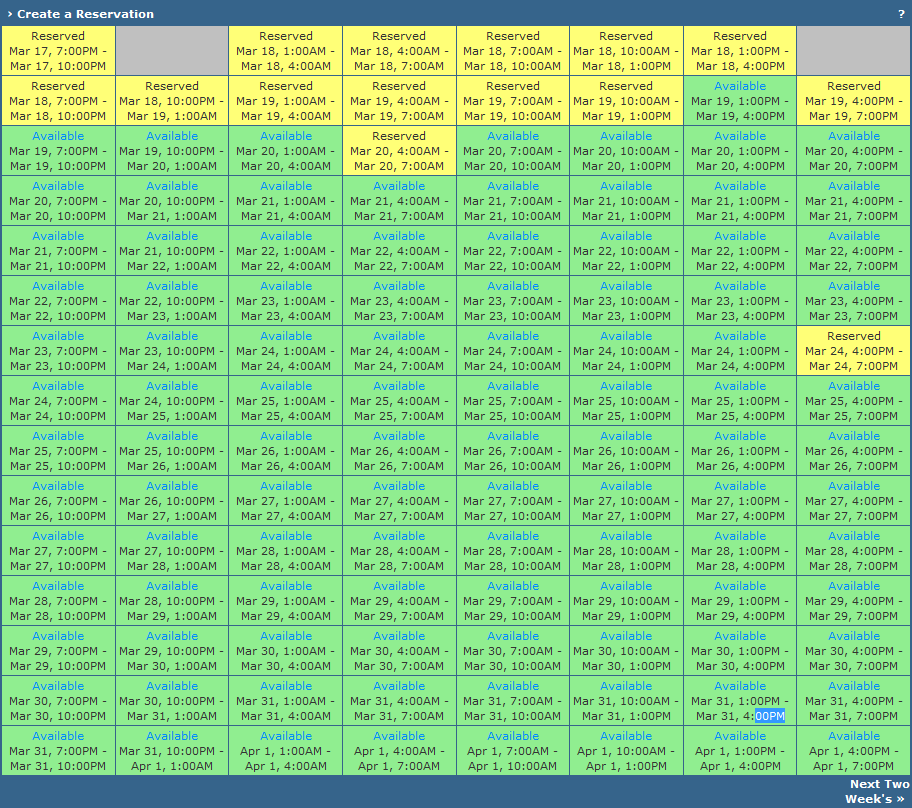 The Schedule Matrix is broken into "Time Slots" whereas each time slot is 3 hours and there are 8 time slots per day. The time slots that show up in green saying "Available" is a time slot that you can reserve.
Please note that you can reserve only a single time slot at any given time. If you wish to change your reservation you must delete your previous reservation by navigating to "My Reservations" and clicking delete next to the current reservation. Once deleted you'll than be able to reserve a different timeslot and the time slot you deleted will become available again.
When the time comes you'll be able to log into the lab devices using the same credentials you used to log into the schedule portal with which would be your email address and password you set.
If you have any issues with the Stub Lab you can post on the Stub Lab Support Forum